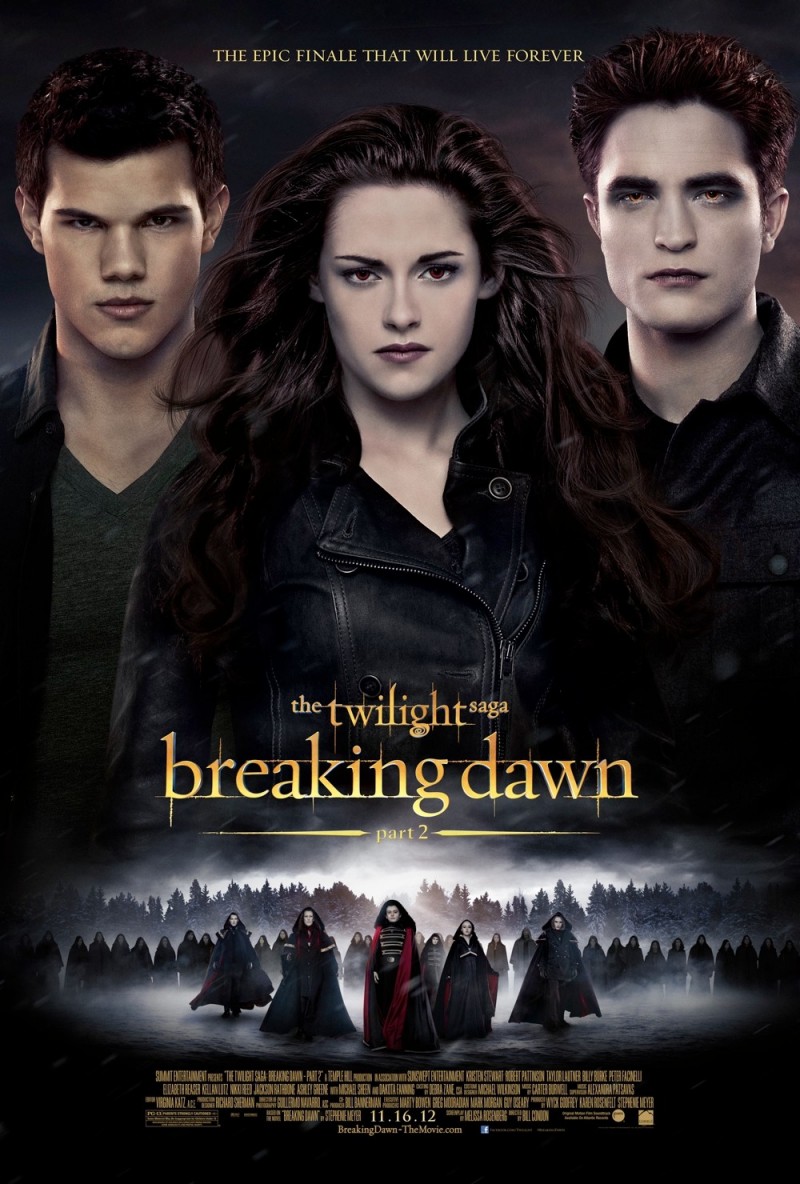 The epic finale that will live forever
The astonishing conclusion to the series, THE TWILIGHT SAGA: BREAKING DAWN – PART 2, illuminates the secrets and mysteries of this spellbinding romantic epic that has entranced millions. After the birth of Renesmee, the Cullens gather other vampire clans in order to protect the child from a false allegation that puts the family in front of the Volturi.
Connect with the Twilight saga online:
.




Director:

Bill Condon

Written By:

Melissa Rosenberg (screenplay)
Stephenie Meyer (novel)

Starring:

Kristen Stewart
Robert Pattinson
Taylor Lautner