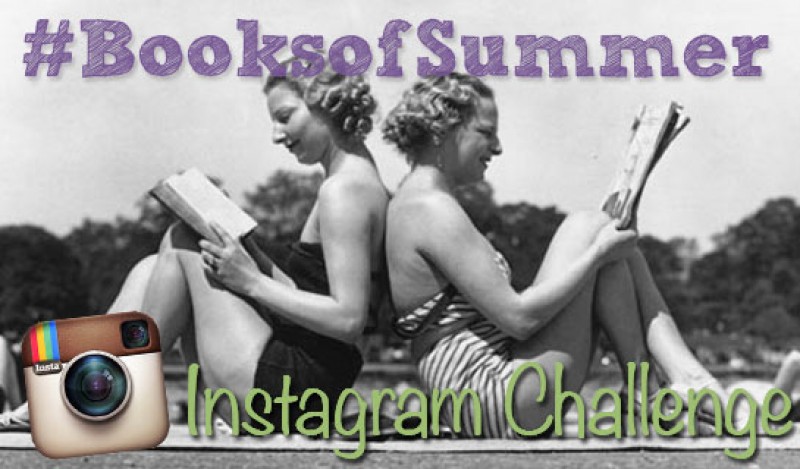 It's June and you know what that means! Kids outta school! Summer vacays! Popsicles on hot days! Running through the sprinkler! Denim cutoffs! It definitely means all those things but June also means the kickoff of summer reading! To celebrate we've created a 30 day photo challenge for Instagram.**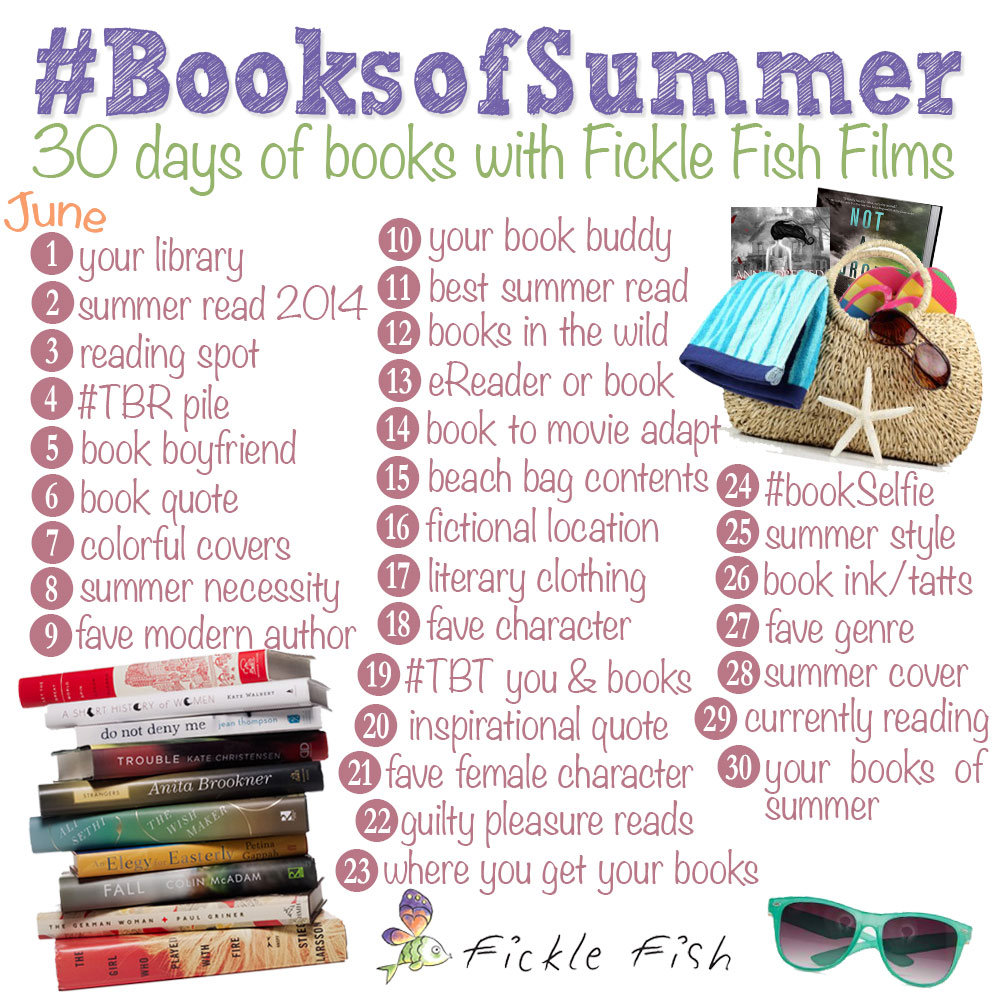 Starting June 1 we'll kick off our #BooksofSummer (does "Boys of Summer" play in anyone else's head when we say that?) with our first challenge: Your Library.
If you're unfamiliar with photo challenges, it's simple! You post a picture each day of the month corresponding with the number and prompt in our challenge.
June 1: Your Library
June 2: Your Summer Read 2014 – what book are you most looking forward to reading this summer?
June 3: Reading spot – show us where you read
June 4: #TBR Pile – show us your "To Be Read" pile of books
June 5: Book boyfriend – which fictional boy makes your toes curl?
June 6: Book Quote – post a quote
June 7: Colorful Covers – upload a colorful cover (that one kind of explains itself, doesn't it?)
June 8: Summer Necessity: What do you absolutely have to have during the summer?
June 9: Fave Modern Author – show us!
June 10: Your Book Buddy – who's the person you always talk books with?
June 11: Best Summer Read – What book means summer to you?
June 12: Books in the Wild – they're out there in shops, airports, on busses, in hands, 'gram 'em!
June 13: eReader or book? – Show us what you read on.
June 14: Book to Movie Adapt – Which adaptation was your favorite or you're most looking forward to?
June 15: Beach Bag Contents – reveal those insides!
June 16: Fictional Location – whether real or fiction, show us where you want to visit
June 17: Literary Clothing – we know you have a few T-shirts/tote bags and more showcasing your love of books.
June 18: Fave Character – Exactly what it says!
June 19: #TBT You and Books – get creative with this Throw Back Thursday post.
June 20: Inspirational Quote – inspire us!
June 21: Fave Female Character – Whether heroine or not, post her!
June 22: Guilty Pleasure Books – What do you indulge in?
June 23: Where Do You Get Your Books? – Show us!
June 24: #BookSelfie – DUH!
June 25: Summer Style – Show off your summer style.
June 26: Book Inks/Tatts – Have a literary inspired tatt00? Show us! Don't? Get creative!
June 27: Fave Genre – What is it?
June 28: Summer Cover – Which book cover screams summer to you?
June 29: Currently Reading – As simple as that.
June 30: Your Books of Summer – What are they?
It's that simple! Won't you join us? All you have to do is post our challenge image above and then post along with each daily prompt using the hashtag #BooksofSummer. Oh, and you could win some totally fun prizes over the month of June just for playing along with us! Doesn't that sound like fun? Ok, now go get your brainstorm and your popsicle on and we'll see you on Instagram on the first!
Don't forget, we'll be joined by some fun guest contributors throughout the month, so make sure you're following along! Happy summer!
**Not on Instagram? Don't worry, you can still participate on Twitter, Facebook, Pinterest, whatever social site suits your fancy. Just make sure you hashtag it #BooksofSummer
***Winners will be chosen at random. Must be based in the US to win. We're sorry!