Flowers will wither and die, and sadly a piece of chocolate can only be eaten once, but books last forever. Valentine's Day is upon us, and while we love a good romantic read at any time of year, there's something extra special about curling up with one right now. Or, if you're like Leslie Knope, you prepared furiously for Galentine's Day!
Is there any better way to show your friends how important they are to you than by gifting them a romantic book you know they'll love and will stay up way too late the next few nights reading? These are a few of our current favorites:
Fangirl by Rainbow Rowell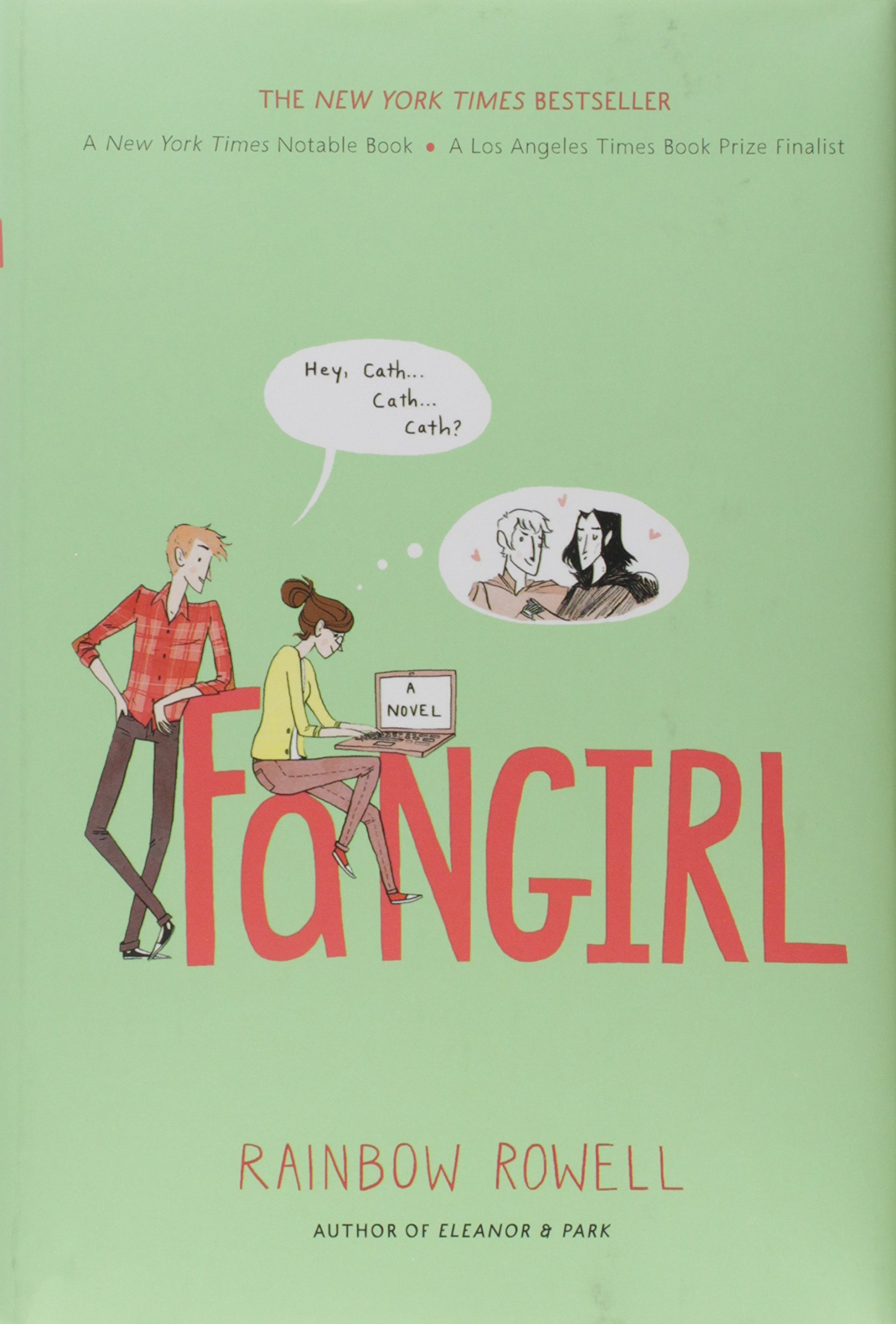 We adore Rainbow Rowell, so this was a no-brainer for our list. For those of you who haven't read it yet (and why haven't you read it yet?!):
"Cath is a Simon Snow fan. Okay, the whole world is a Simon Snow fan, but for Cath, being a fan is her life–and she's really good at it. She and her twin sister, Wren, ensconced themselves in the Simon Snow series when they were just kids; it's what got them through their mother leaving.

Reading. Rereading. Hanging out in Simon Snow forums, writing Simon Snow fan fiction, dressing up like the characters for every movie premiere.

Cath's sister has mostly grown away from fandom, but Cath can't let go. She doesn't want to.
Now that they're going to college, Wren has told Cath she doesn't want to be roommates. Cath is on her own, completely outside of her comfort zone. She's got a surly roommate with a charming, always-around boyfriend, a fiction-writing professor who thinks fan fiction is the end of the civilized world, a handsome classmate who only wants to talk about words . . . And she can't stop worrying about her dad, who's loving and fragile and has never really been alone.

For Cath, the question is: Can she do this?

Can she make it without Wren holding her hand? Is she ready to start living her own life? Writing her own stories?

And does she even want to move on if it means leaving Simon Snow behind?"
Just Listen by Sarah Dessen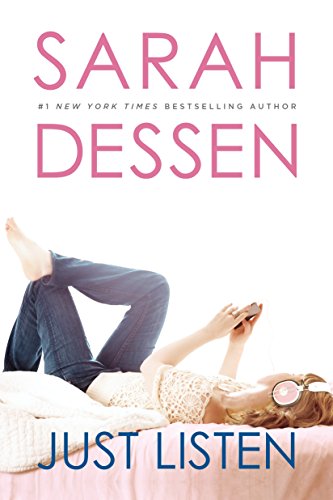 We're more than a little familiar with Young Adult novels, so this recommendation should hopefully go a long way.
"When she's modeling, Annabel is the picture of perfection.

But her real life is far from perfect.

Fortunately, she's got Owen. He's intense, music-obsessed, and dedicated to always telling the truth.

And most of all, he's determined to make Annabel happy. . ."
The Bird and the Blade by Megan Bannen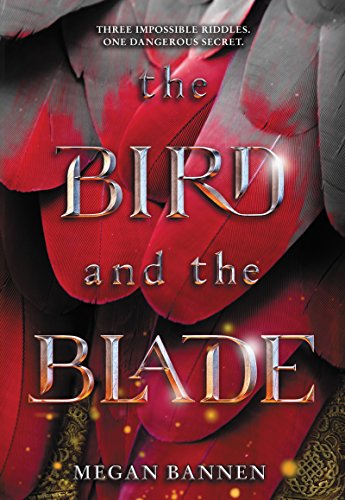 Megan Bannen's debut novel was just released this summer, so we hope this book is one that we get to introduce to you.
"Enslaved in Kipchak Khanate, Jinghua has lost everything: her home, her family, her freedom . . . until the kingdom is conquered by enemy forces and she finds herself an unlikely conspirator in the escape of Prince Khalaf and his irascible father across the vast Mongol Empire.

On the run, with adversaries on all sides and an endless journey ahead, Jinghua hatches a scheme to use the Kipchaks' exile to return home, a plan that becomes increasingly fraught as her feelings for Khalaf evolve into an impossible love.

Jinghua's already dicey prospects take a downward turn when Khalaf seeks to restore his kingdom by forging a marriage alliance with Turandokht, the daughter of the Great Khan. As beautiful as she is cunning, Turandokht requires all potential suitors to solve three impossible riddles to win her hand—and if they fail, they die.

Jinghua has kept her own counsel well, but with Khalaf's kingdom—and his very life—on the line, she must reconcile the hard truth of her past with her love for a boy who has no idea what she's capable of . . . even if it means losing him to the girl who'd sooner take his life than his heart."
Tooth and Claw by Jo Walton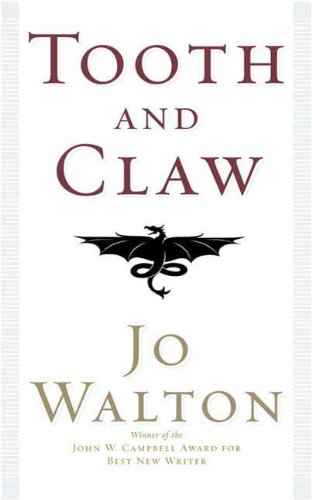 We recommended giving this book as a gift for the holidays, and we love it so much that we're putting it on this list too.
"The tale of a family dealing with the death of their father, of a son who goes to law for his inheritance, a son who agonizes over his father's deathbed confession, a daughter who falls in love, a daughter who becomes involved in the abolition movement, and a daughter sacrificing herself for her husband.

Except that everyone in the story is a dragon, red in tooth and claw.

Here is a world of politics and train stations, of churchmen and family retainers, of courtship and country houses…in which, on the death of an elder, family members gather to eat the body of the deceased. In which society's high-and-mighty members avail themselves of the privilege of killing and eating the weaker children, which they do with ceremony and relish, growing stronger thereby."
The Serpent Garden by Judith Merkle Riley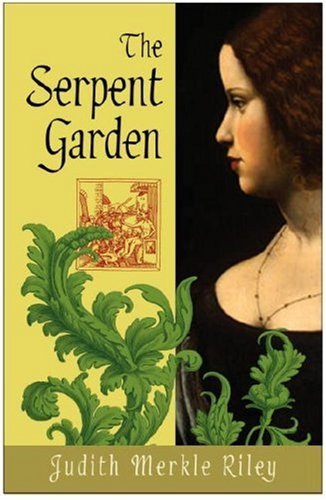 We didn't forget about you, historical fiction fans. If The Tudors is always on your "Continue Watching" list on Netflix, you can spend this Valentine's Day reading The Serpent Garden instead!
"In the court of Henry VIII, there are many secrets — and some people will kill to keep them hidden. Susanna Dallet is the daughter of a Flemish painter and wife to a philandering husband, living in the court of Henry VIII. When her husband is murdered, Susanna is suddenly left with a household to provide for and nothing to her name. Her days of anonymity are over when Susanna finds that guild rules preventing women from working do not apply at the king's court, and she manages to secure a position as a miniature-portrait painter. Before long, she has not only made a name for herself, she is close to those who surround Princess Mary. But even in this lofty company, Susanna is not safe. An old manuscript that she has inherited turns out to hold the keys to an age-old mystery, and the forces that claimed her husband are closing in. As danger looms, Susanna joins with Robert Ashton, secretary to Henry's cunning and ruthless adviser Archbishop Wolsey, and together they must fight a fearsome society in league with a demon.Combining heart-pounding action, sly humor, romance, and supernatural twists, The Serpent Garden is the story of a creative and resourceful woman who unwittingly finds herself in a dangerous — and deadly — game of hide-and-seek."
What are your favorite romantic books?