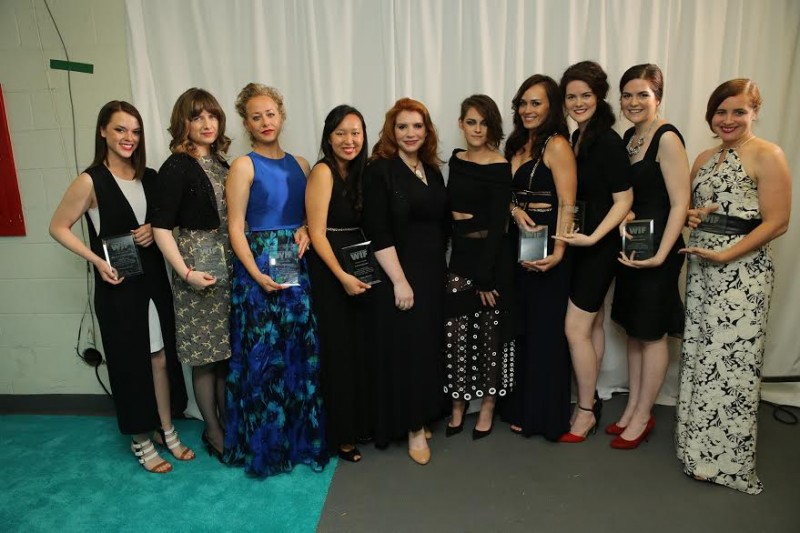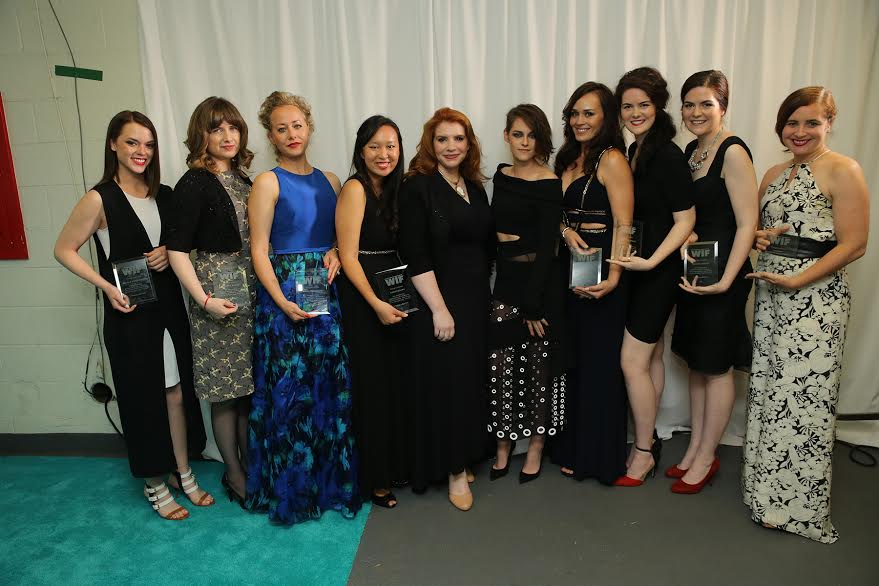 THE STORYTELLERS – NEW VOICES OF THE TWILIGHT SAGA six filmmaker finalists and one wildcard winner were presented with plaques by Stephenie Meyer and Kristen Stewart at the WOMEN IN FILM CRYSTAL + LUCY AWARDS last night in Los Angeles! This contest was made part by Lionsgate teaming up with Facebook, Women In Film, Tongal, and Stephenie Meyer to create short films based on characters from the World of Twilight, creating a unique opportunity for fans and female filmmakers.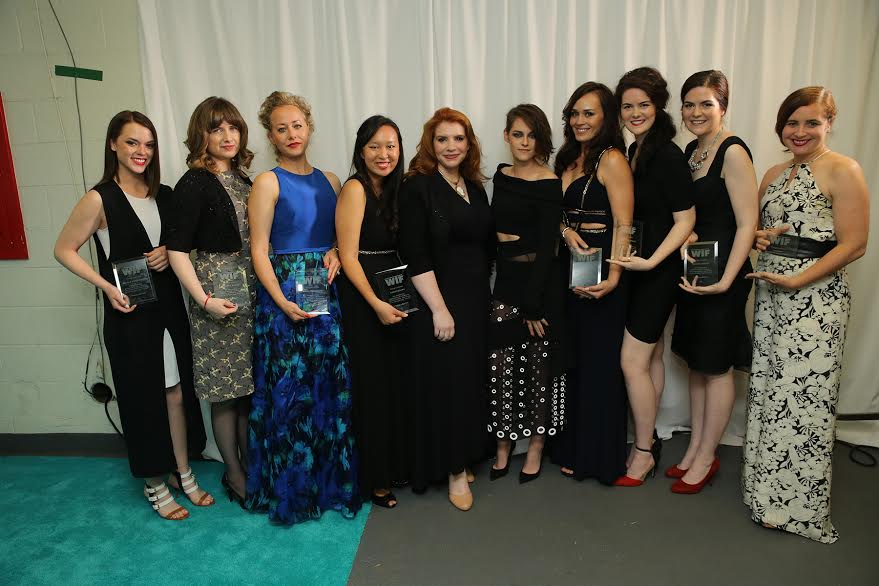 Left to right: Nicole Eckenroad,  Amanda Tasse, Maja Fernqvist, Yulin Kuang, Stephenie Meyer, Kristen Stewart, Cate Carson, Samantha Spear, Kailey Spear, and Lindsay Hancock Williamson.
You'll be able to watch all seven of these amazing new Twilight Stories shorts when they hit Facebook NEXT MONTH! Like Fickle Fish Films on Facebook to stay updated on the latest.