Six fans were selected to be Fan Corespondents on the set of the Twilight Stories short films. Here is a look at the making of each film through their eyes.
When I won a position as one of the six Twilight Short Story Fan Correspondents I was overwhelmed with happiness, disbelief, and shock. I was really excited to meet the writers and directors of "The Mary Alice Brandon File", Kailey and Sam Spear, but also a little nervous about being on set and representing Twilight fans. When we met Kailey and Sam they were so friendly, kind, and enthusiastic. Even before I visited the set they made a big deal of me winning and my upcoming visit, which meant so much to me. I had a fantastic time on set, Kailey and Sam were so patient, taking the time to explain things, and answering my questions whenever they had a chance. Even though they had such a busy agenda and it was their last day of filming, they went out of their way to make me feel that they valued the fans. They explained that they hope to please all Twilight fans with their film. This is a tremendous goal to have and achieve, but I don't think fans will be disappointed!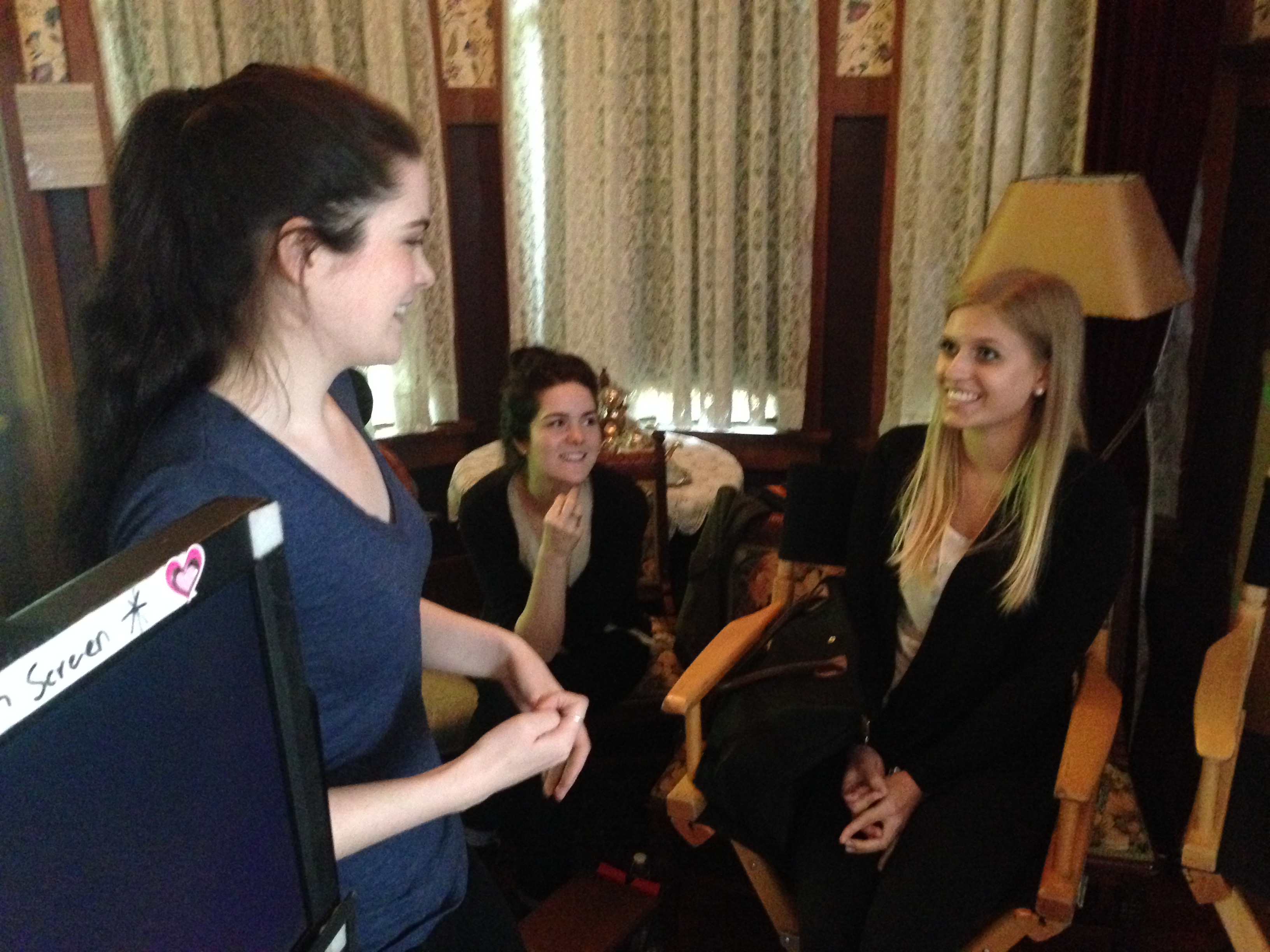 Kailey and Sam started off by showing me photos that had been taken over the previous three days of filming. This is when I started to realize the overwhelming amount of work that goes into directing and creating a film, and although I witnessed how smoothly the process went, I am still in disbelief and amazed at how much is involved!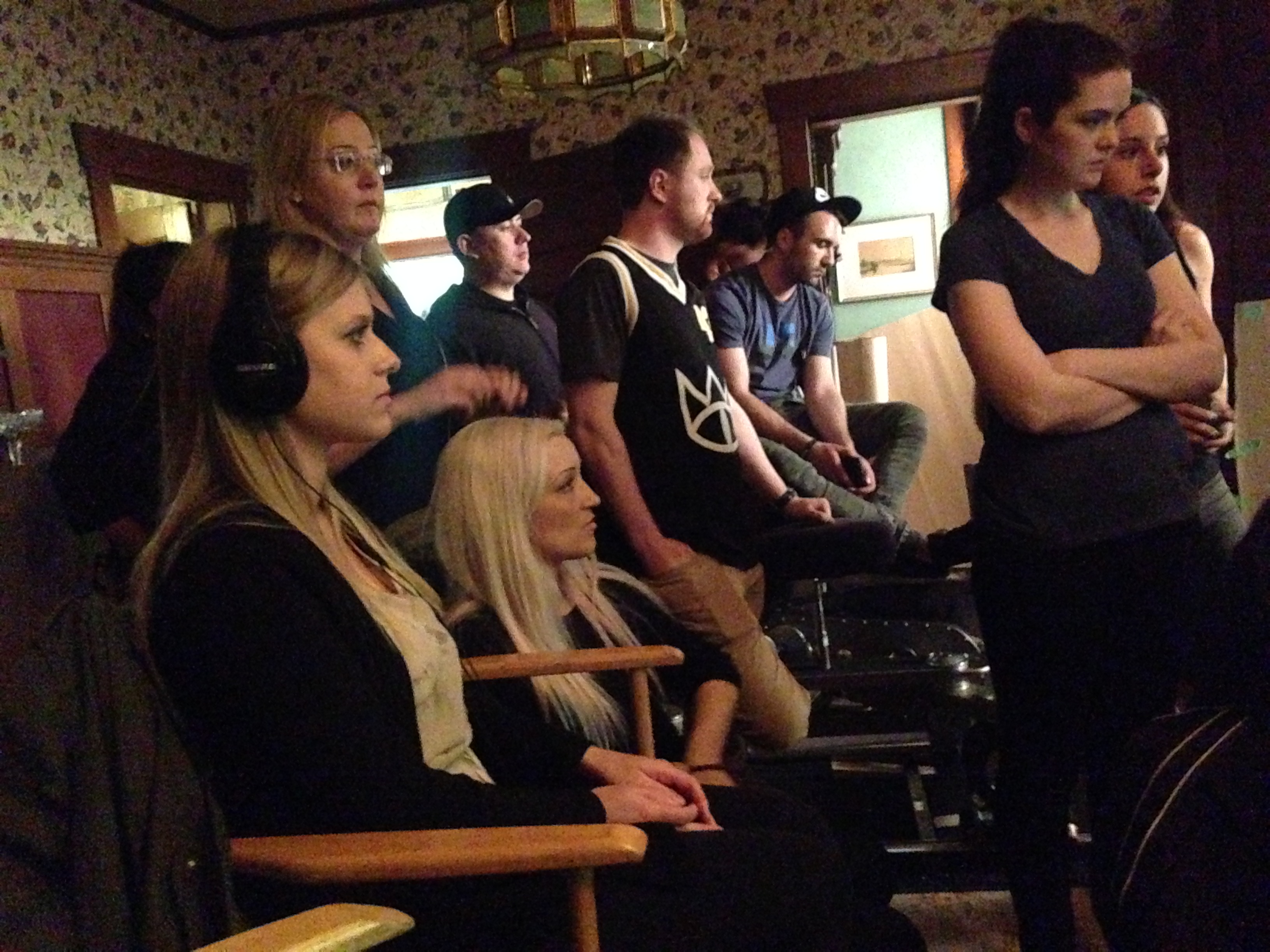 The amount of time and effort that goes into movie-making prior to and during the actual production is what surprised me the most. Kailey and Sam explained that they had put all of their time into working on the film since finding out, at the beginning of April, that they had won the opportunity to direct their winning script. The paperwork, the casting process (which involves working within the union's procedures), the search for locations, building a solid team of workers, and dealing with any unexpected changes or events, are just some of the many tasks requiring completion prior to directing a film. While speaking with Julie, the script director, she said, "I was actually so self-centered when I was an actor, I never considered the work that went into creating a movie. Everything was already done when I arrived on set." This is comparable to my attitude toward film-making before my set visit. It seems silly now, but I never actually considered the movie-making process, I simply enjoyed the final product.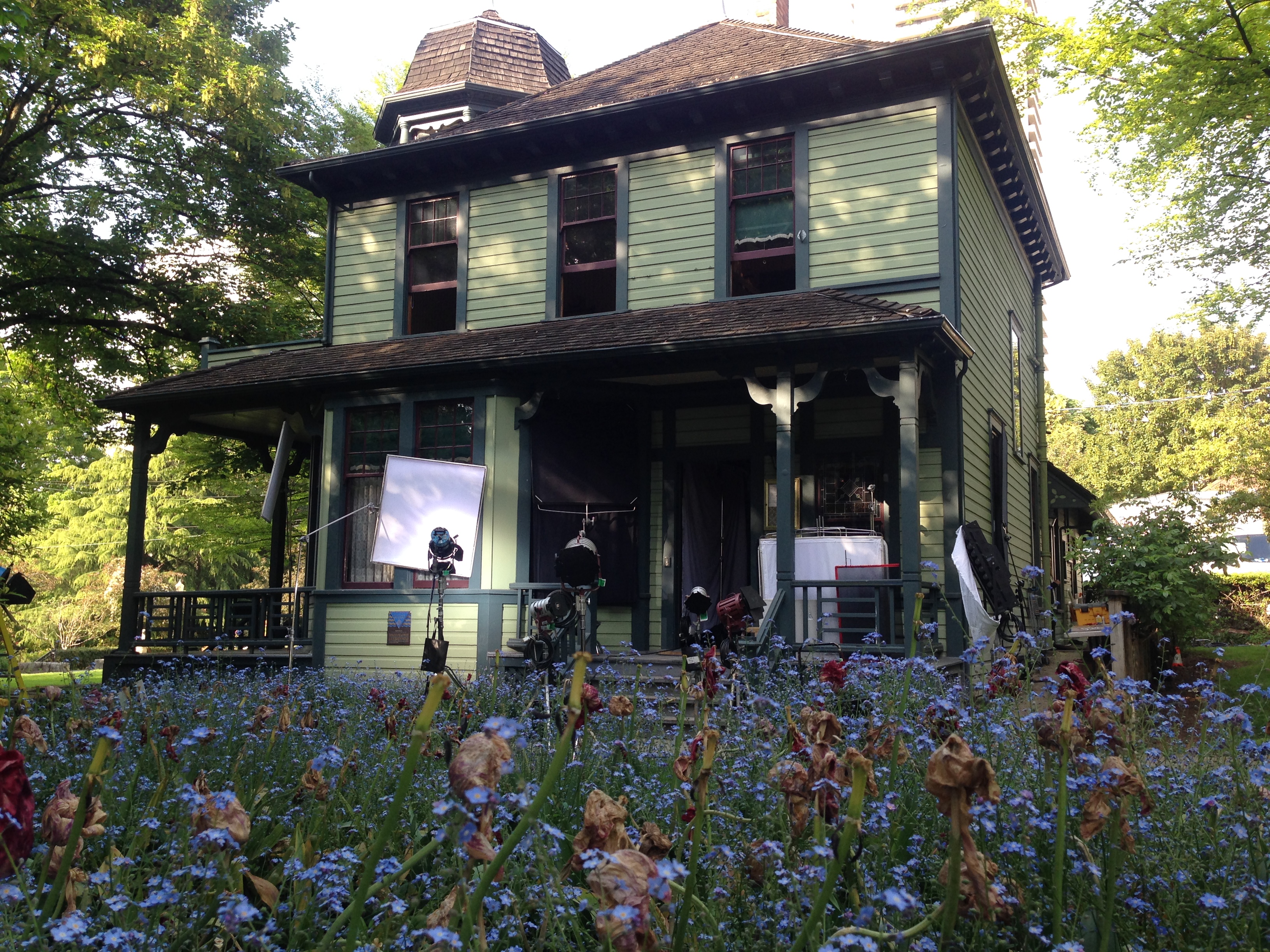 Another thing that surprised me were the number of people involved in creating the film, and even though many of the workers on Kailey and Sam's set were young adults (around 25-30) they seemed very experienced. The producer, Natasha, introduced me to many people working on set and had them explain their jobs to me. Seeing all of them, including hair and makeup artists, sound, lighting, and camera people, prop designers and directors, script supervisors or continuity, the producer, directors, location managers, production assistants, and more, crammed behind a small screen watching all of their parts come together and fixing anything that needed changing, astonished me. A job which I found particularly interesting was referred to as the "script supervisor" or simply "continuity." They continuously took photos of the scenes to establish realism in the shots and ensure that characters' appearances and the settings would be consistent in future shots or retakes. They also made certain that there were no reflections of the crew in any mirrors. I never realized that there was someone responsible for this role, however, that is probably a good thing because it means people in this role are generally great at their jobs! The amount of different takes from different angles that each scene was shot from amazed me. Furthermore, the actors consistently and efficiently repeated their precise performances, movements, facial expressions, and the same lines for each take, which evidently was a result of much dedicated rehearsing. I found it entertaining and captivating to watch their acting, and sometimes I briefly forgot that I was on the set of a movie!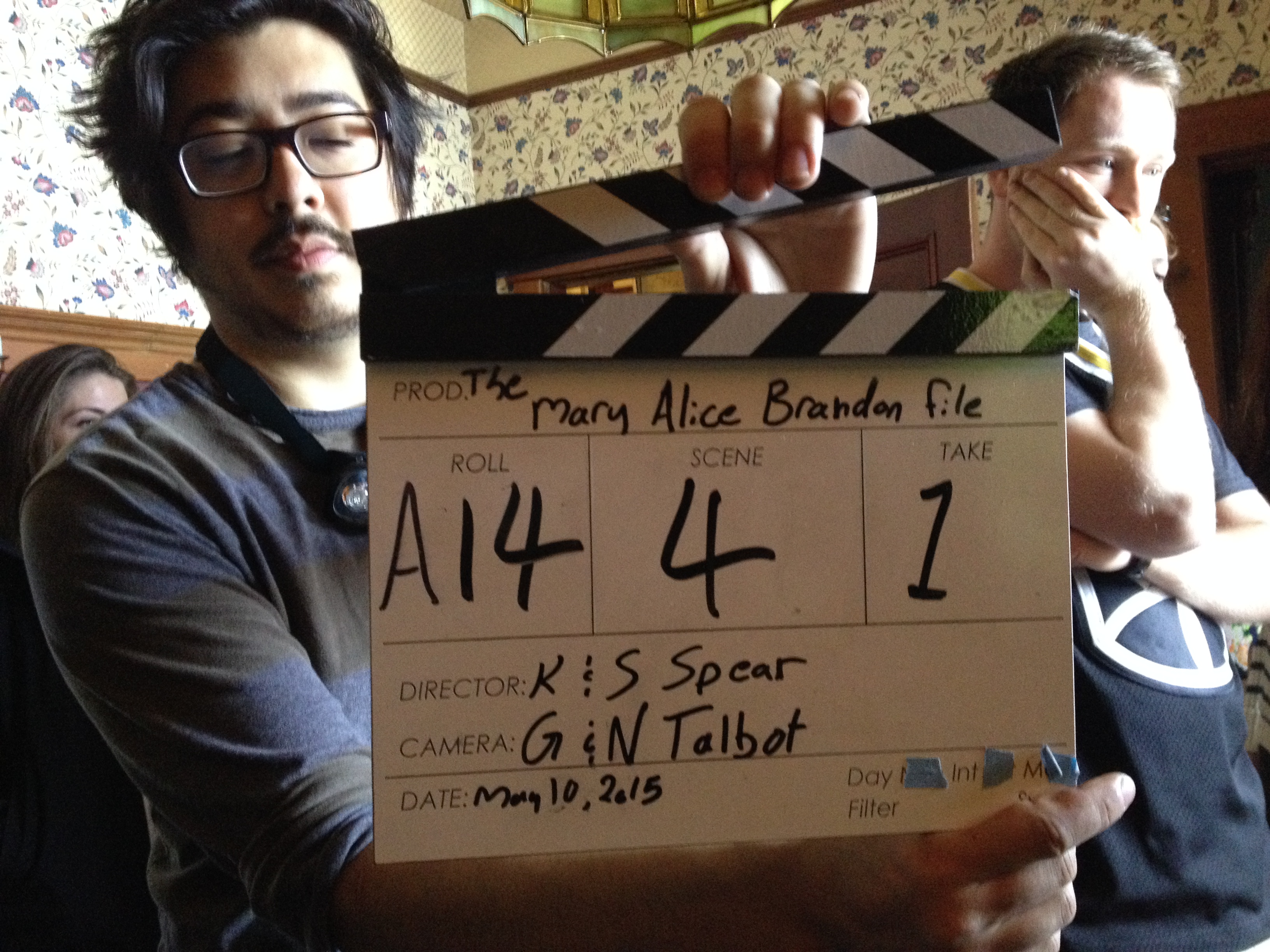 My favourite thing about being on set was learning about each person's job and then seeing them in action. After my set visit, I have a new appreciation for all that goes into creating a film! I am so grateful to the Spear sisters and their team for making my experience so amazing. I am truly thankful to Stephenie Meyer, Summit/Lionsgate, and everyone else involved for making my set visit possible, and I am so glad and honoured to have had the opportunity to represent Twilight fans! My experience was unforgettable, and I cannot wait to see the six "Storytellers: New Voices of the Twilight Saga" short films!
Watch The Mary Alice Brandon File!