Six fans were selected to be Fan Corespondents on the set of the Twilight Stories short films. Here is a look at the making of each film through their eyes.
As a longtime Twilight fan, I was thrilled to see the announcement of The Twilight Storytellers project. I kept up with every post and voted religiously on Tongal. As you know, Turncoats by Lindsey Williamson was one of the winning stories and I couldn't have been more happy..or so I thought. Little did I know, this would lead to me having one of the best experiences of my life. I contacted Lindsey to congratulate her and took a chance and volunteered myself. Soon after I had a response offering me a spot as an extra!
I drove to Kentucky and went to set around 4:30 in the morning. There were people all around and excitement filled the air. There are a lot of people involved in the process of making a film and to see it in person is incredible. I was given a warm welcome, sent to hair and makeup and then got my costume. The costume designer was the talented Gunnar Deatheridge. Some of you know him from Project Runway.
I soon met the writer and director Lindsey Williamson. I was immediately impressed by her enthusiasm and knowledge. As we were transported to the film site together, I learned more about her and how she got her start in film.
The sun had not yet risen and it was below freezing on the set as preparations were made to begin filming. However I saw nothing but good attitudes and a willingness to work hard. It further solidified in my mind that I was in the company of some really great people.
After several hours, and some last minute touch ups by our amazing makeup artist Andrea Ahl, everything was in place to start shooting. I played a field nurse and as someone with a vivid imagination, I had no trouble getting into character. My fellow cast members also helped make it really easy. We discussed different ideas between takes until we felt we had it perfect. Hopefully all of you watching feel that way as well!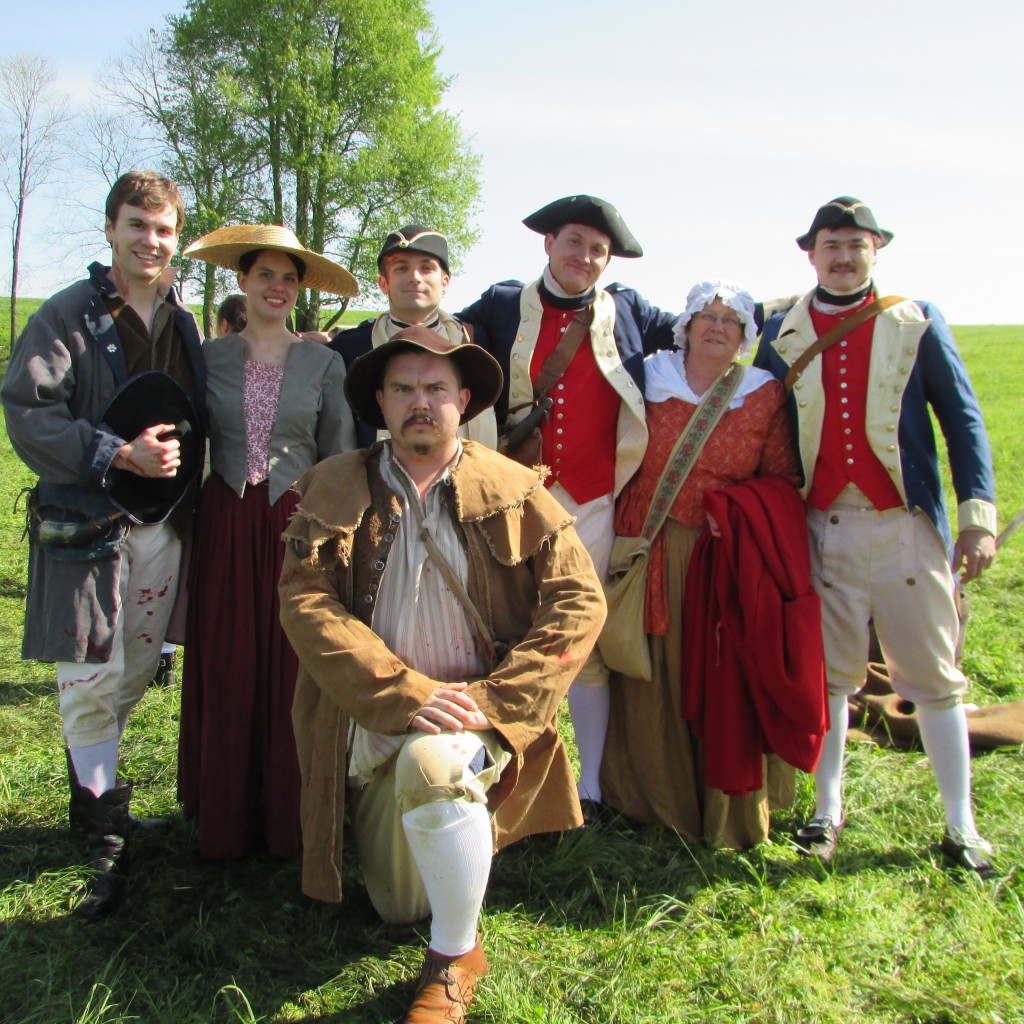 When "Cut" was called for the last time on my scene I changed and grabbed my camera to begin my time as fan correspondent. The actors playing the leads arrived and I watched them closely as they rehearsed. As a fan of Twilight and a representative of "Twihards" from around the globe, I felt strongly about casting as soon as I learned about the short films. The characters are very unique and require special people to play them. The actors Lindsey chose did not disappoint! I couldn't stop smiling the whole time. Watching them act was magical, it was like the characters had jumped out of the pages of the books and were right in front of me.
I am so grateful to Stephenie Meyer, my director Lindsey Williamson, and everyone involved for making this possible!
Watch TURNCOATS