February was Women in Horror Month, which celebrates all the too often overlooked contributions that women have made to the genre. All month long we've been thinking about the horror novels written by female authors that we love to go back to again and again. Even though the month is over over, you can read these at any time of year. You may have to keep the lights on while you sleep for a night or two, but these books are well worth it!
Anna Dressed in Blood by Kendare Blake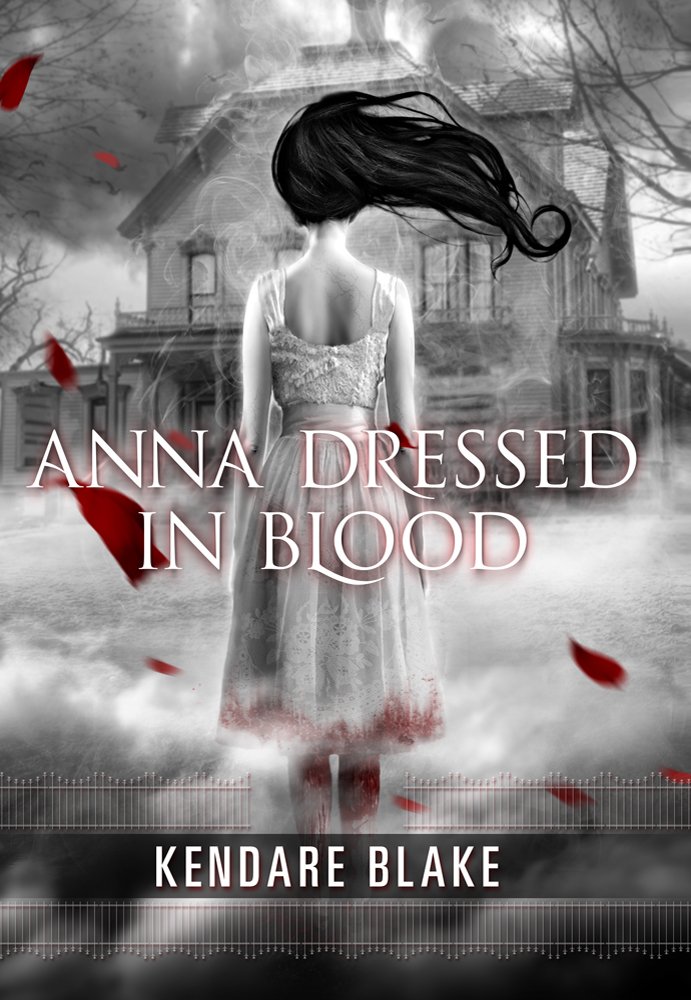 Kendare Blake knows how to write a series. Also the author of the Three Dark Crowns and the Goddess War series, we're especially partial to the first installment of Anna Dressed in Blood. So much so that we're working on an adaptation of it!
"Cas Lowood has inherited an unusual vocation: He kills the dead.

So did his father before him, until he was gruesomely murdered by a ghost he sought to kill. Now, armed with his father's mysterious and deadly athame, Cas travels the country with his kitchen-witch mother and their spirit-sniffing cat. Together they follow legends and local lore, trying to keep up with the murderous dead—keeping pesky things like the future and friends at bay.

When they arrive in a new town in search of a ghost the locals call Anna Dressed in Blood, Cas doesn't expect anything outside of the ordinary: track, hunt, kill. What he finds instead is a girl entangled in curses and rage, a ghost like he's never faced before. She still wears the dress she wore on the day of her brutal murder in 1958: once white, now stained red and dripping with blood. Since her death, Anna has killed any and every person who has dared to step into the deserted Victorian she used to call home.

But she, for whatever reason, spares Cas's life."
We Have Aways Lived in the Castle by Shirley Jackson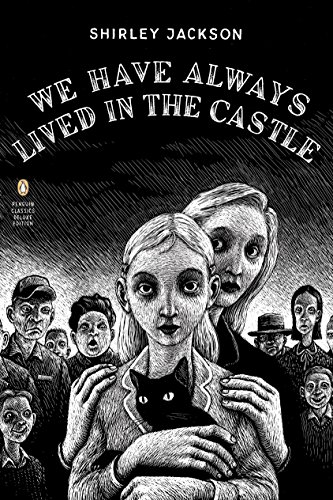 This 1962 novel is Shirley Jackson's final work, and is widely considered to be her masterpiece. Stacie Passon directed a film adaptation just last year starring Taissa Farmiga, Alexandra Daddario, Sebastian Stan, and Crispin Glover.
"Merricat Blackwood lives on the family estate with her sister Constance and her uncle Julian. Not long ago there were seven Blackwoods—until a fatal dose of arsenic found its way into the sugar bowl one terrible night. Acquitted of the murders, Constance has returned home, where Merricat protects her from the curiousity and hostility of the villagers. Their days pass in happy isolation until cousin Charles appears. Only Merricat can see the danger, and she must act swiftly to keep Constance from his grasp."
Rebecca by Daphne du Maurier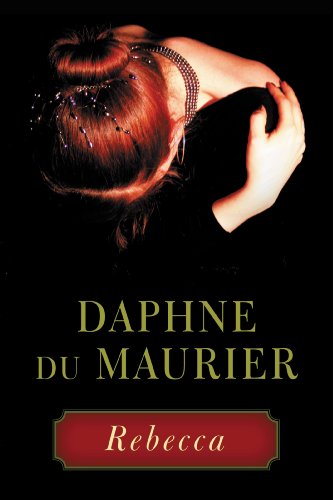 This genre classic has never gone out of print since its publication in 1938. It's been adapted for the screen several times, the most famous version being Alfred Hitchcock's 1940 film. Netflix is currently working on another one that will star Lily James and Armie Hammer.
"'Last night I dreamt I went to Manderly again.'

With these words, the reader is ushered into an isolated gray stone mansion on the windswept Cornish coast, as the second Mrs. Maxim de Winter recalls the chilling events that transpired as she began her new life as the young bride of a husband she barely knew. For in every corner of every room were phantoms of a time dead but not forgotten—a past devotedly preserved by the sinister housekeeper, Mrs. Danvers: a suite immaculate and untouched, clothing laid out and ready to be worn, but not by any of the great house's current occupants. With an eerie presentiment of evil tightening her heart, the second Mrs. de Winter walked in the shadow of her mysterious predecessor, determined to uncover the darkest secrets and shattering truths about Maxim's first wife—the late and hauntingly beautiful Rebecca."
Down a Dark Hall by Lois Duncan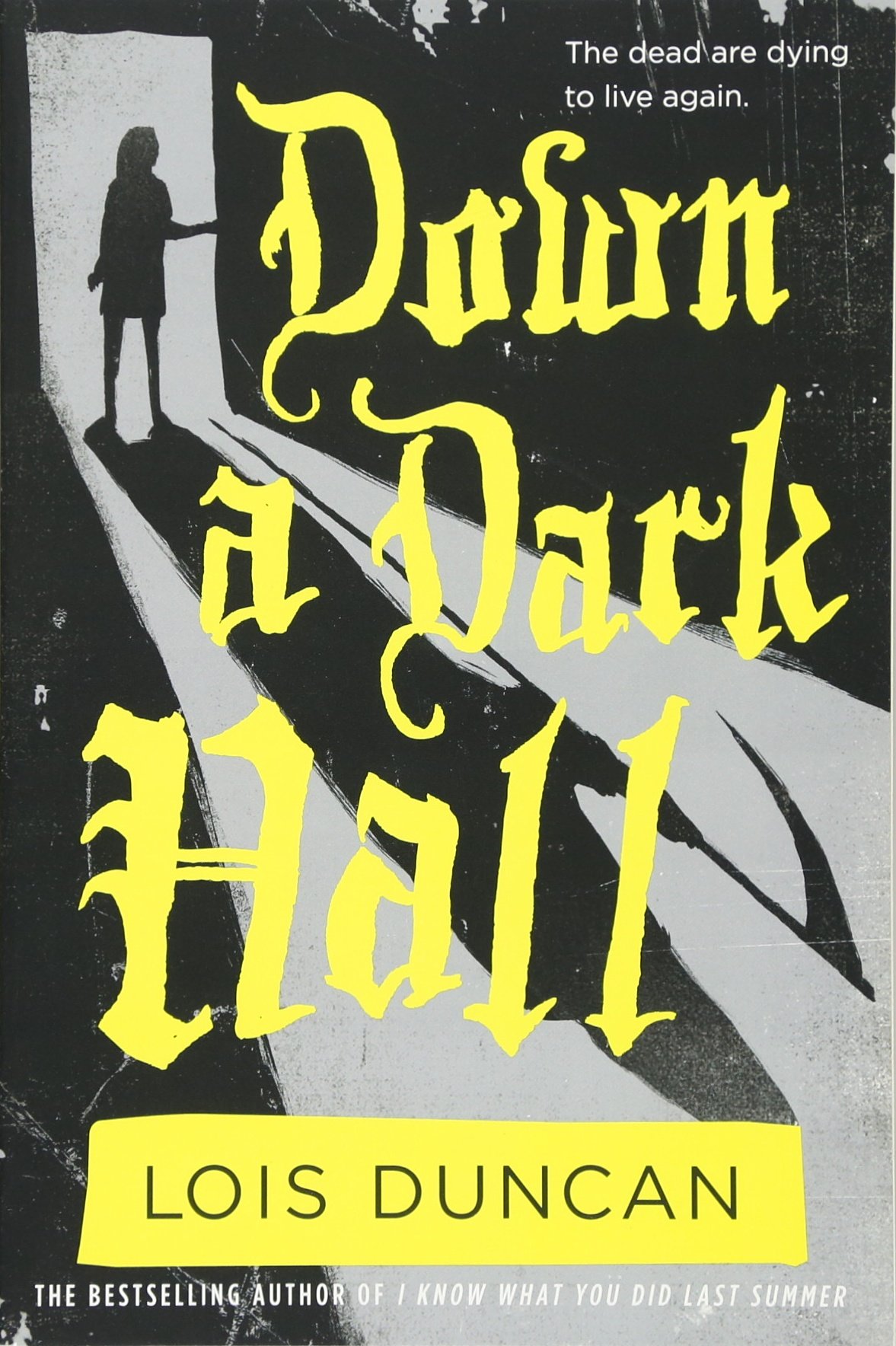 Of course we had to include this one! We love this book so much that we optioned the rights because we knew it had to be a movie. You can read the book first and then watch the movie, or vice versa. As long as you do both.
"Kit Gordy sees Blackwood Hall towering over black iron gates, and she can't help thinking, This place is evil. The imposing mansion sends a shiver of fear through her. But Kit settles into a routine, trying to ignore the rumors that the highly exclusive boarding school is haunted.

Then her classmates begin to show extraordinary and unknown talents. The strange dreams, the voices, the lost letters to family and friends, all become overshadowed by the magic around them.

When Kit and her friends realize that Blackwood isn't what it claims to be, it might be too late."