Six fans were selected to be Fan Corespondents on the set of the Twilight Stories short films. Here is a look at the making of each film through their eyes.
Being on set of the short film The Groundskeeper was like stepping into one of my wildest dreams. Coming from an acting background this was the opportunity of a lifetime. I met so many amazing and talented people, saw a beautiful set, and even got to join in on the fun. I'm so grateful to have been able to go on set as a fan correspondent. This is an experience that will live with me forever and then some.
The set was incredible. The location was huge and there were crew and equipment all over. It's insane to think that so much is needed for a 10 minute film. I got to watch the crew work for hours to bring everything together. This picture is a before and after of Alice's grave: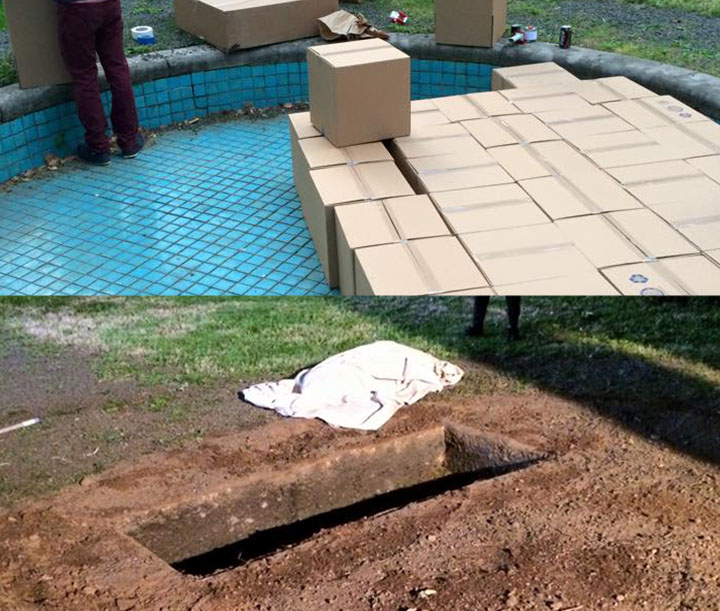 I remember passing a few members of the art department taping a bunch of cardboard boxes and putting them in a small kiddie pool. When I returned, they covered the boxes with dirt and made it look like there had never been a pool to begin with. It was insane. But also, everyone on set was like a well-oiled machine. Coming in with no prior knowledge to how they had been working, it seemed like they were always on the same page. Everyone on set had so much love and dedication for the movie, which is probably why everything was going so smoothly.
After about an hour of sitting on the sidelines watching Sara (Alice) and Kevin (the Groundskeeper) tape a scene, and enjoying literally every second of it, I ventured off to the bathroom. As I was washing my hands, the second AD came into the bathroom, looking for me. "Hey, would you like to-…" were the only words she could get out before I blurted out, "Yes. Whatever it is, yes." She then continued to tell me I was going to be an extra. I almost cried. They sent me to hair and makeup, making me look like an electric shock therapy patient. I got to lay in a bed act like I lost my mind.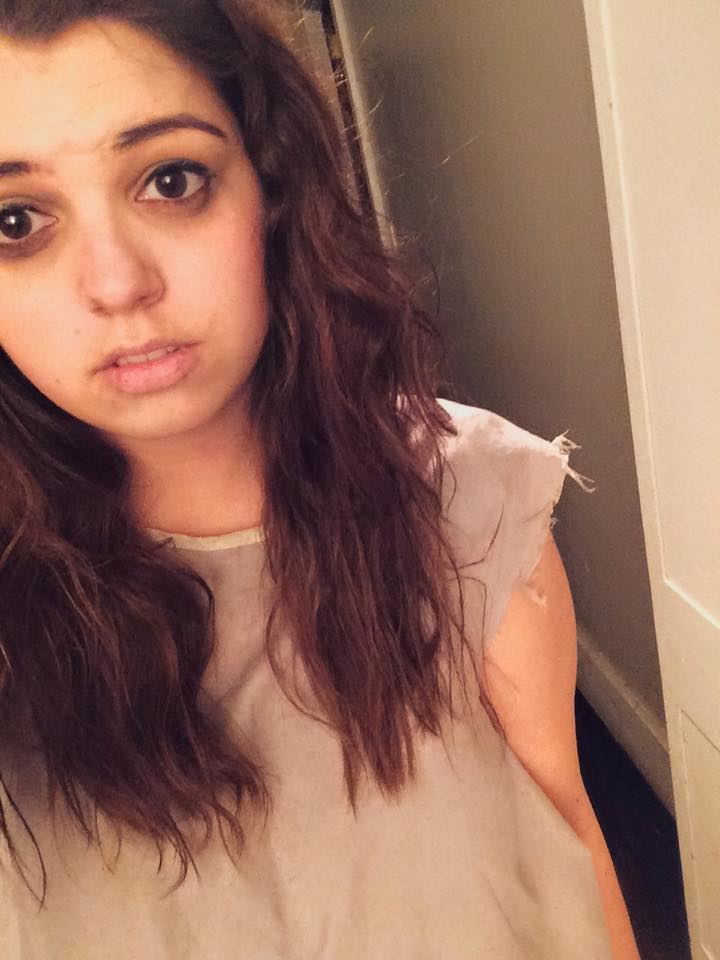 This was the best experience of my life. I remember in 2008 when Twilight first came out I told myself I was going to be an extra in the Twilight movie saga one way or another, and I was. It's crazy to live out a dream you've been chasing for so long. I don't have enough words for how I felt. Maybe: accomplished, thrilled, overwhelmed, to name a few. This was an experience that I will keep with me forever.
The set of the Groundskeeper was absolutely breathtaking. The location I was at is known as Adler Manor in Yonkers, NY. The manor was built in 1912 by mining tycoon, William Boyce Thompson. Over the years it was used as a high school and junior college before falling into neglect. The manor is now used for weddings and movies. The manor is gorgeous with its Renaissance architectural feel . It's like stepping back in time.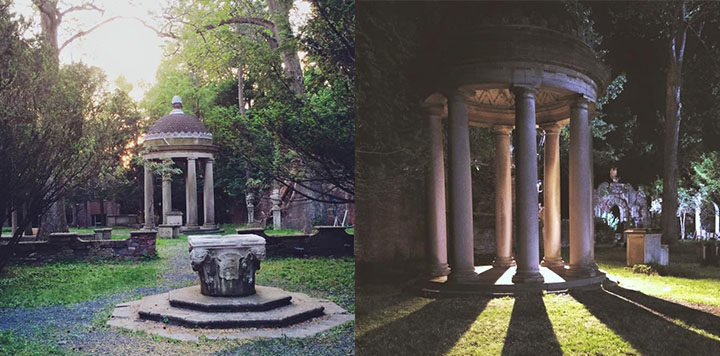 And although it was beautiful, I was also a bit creeped out. Lights were flickering all night and I could have sworn we heard noises coming from the "supposedly haunted" third floor. While touring the manor, we were told about room 32, a room eerily placed room at the end of a long dark hallway. We were told the door slammed shut one night and locked itself. A film crew tried to unlocked it with no success. I'm not surprised though. With a building this old, there were bound to be some ghosts lurking around!
Finally, I would like to introduce you all to the lovely director of The Groundskeeper, Nicole Eckenroad: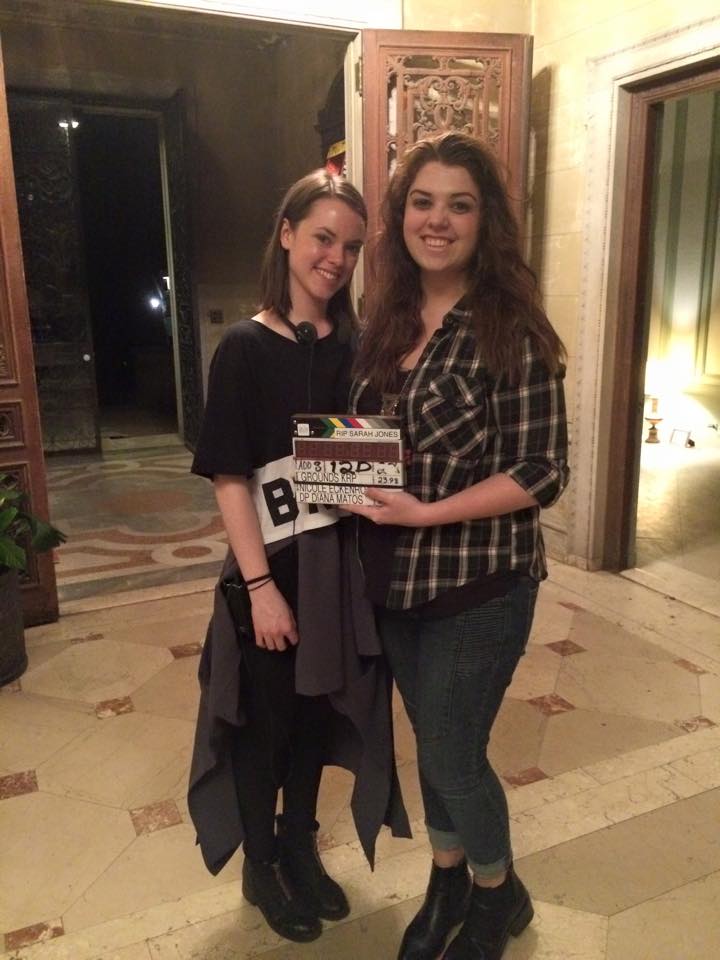 I was lucky enough to have time to sit down and really talk to her about this project, directing, and women in the film industry in general. Nicole is such a driven individual. She really understands the struggle of female directors, and takes nothing for granted. And even though she is under a time crunch for direction, she does her best to make sure it is nothing short of perfect. She's humble, dedicated, and so inspiring. I can only hope to grow up to be as well rounded and talented as this young woman. And I need to thank her again for letting me be an extra!
Being on set of The Groundskeeper opened my eyes to so many new things, and reminded me why I am so lucky to be a part of a fandom that will never die. I am so excited to see the finished project. I know it's going to be extraordinary! From the amount of work that went into making it, it'll be nothing short of perfect. Thank you again to everyone I met on set. I'll keep this with me forever.
Have you watched THE GROUNDSKEEPER yet?